Goodtaste's Greatest: Summertime Recipes Cookbook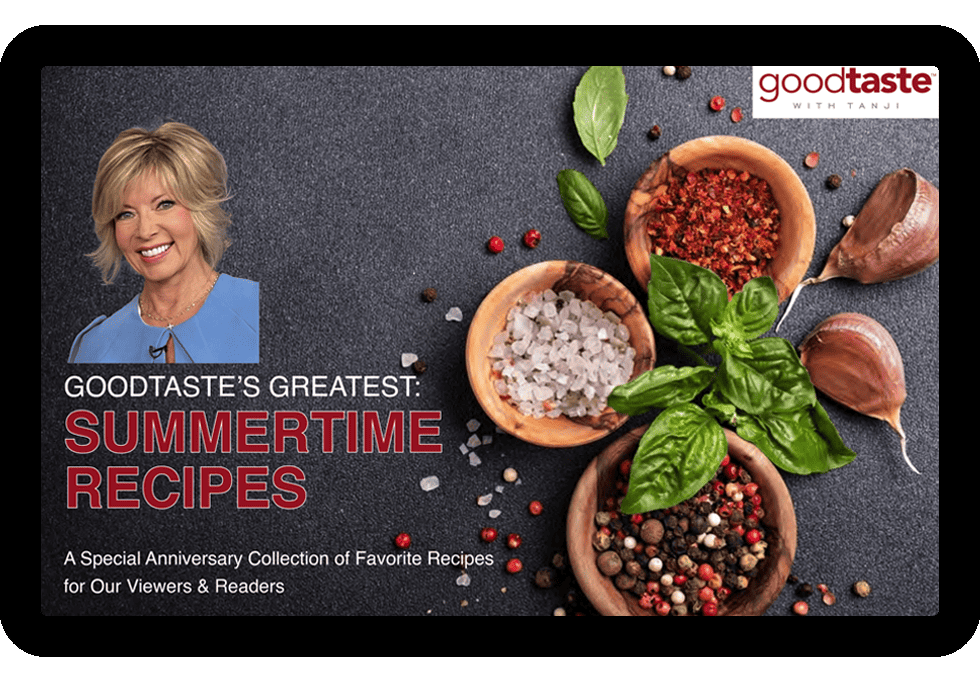 In the last 15 years, Tanji and the Goodtaste team have traveled across the state of Texas several times over to try the most exciting restaurants, diners, and bakeries around. Dozens upon dozens of tacos, tamales, and other tasty bites have been consumed—and we're not done yet!
Tanji's very first blog was published 15 years ago. After 17 years of working on the news, Tanji's contract was not renewed. As she reflected on her next steps while vacationing in Tuscany, Tanji's love of food and wine sparked an idea to produce a Texas food show … and the rest is history.
Now, a decade and a half later, we have eight seasons of Goodtaste under our belts and a ninth in the works. Our archives are bursting with recipes for everything from weeknight dinners to extravagant Sunday suppers, cocktails, desserts, and BBQ galore. We've made lifelong friends, changed the lives of small restaurant owners, and watched others explode on the national food scene. Texas is big; there's room for all of us to thrive!
Sign-up for our FREE 15-Year Anniversary Cookbook!
Sign-up for our FREE 15-Year Anniversary Cookbook!